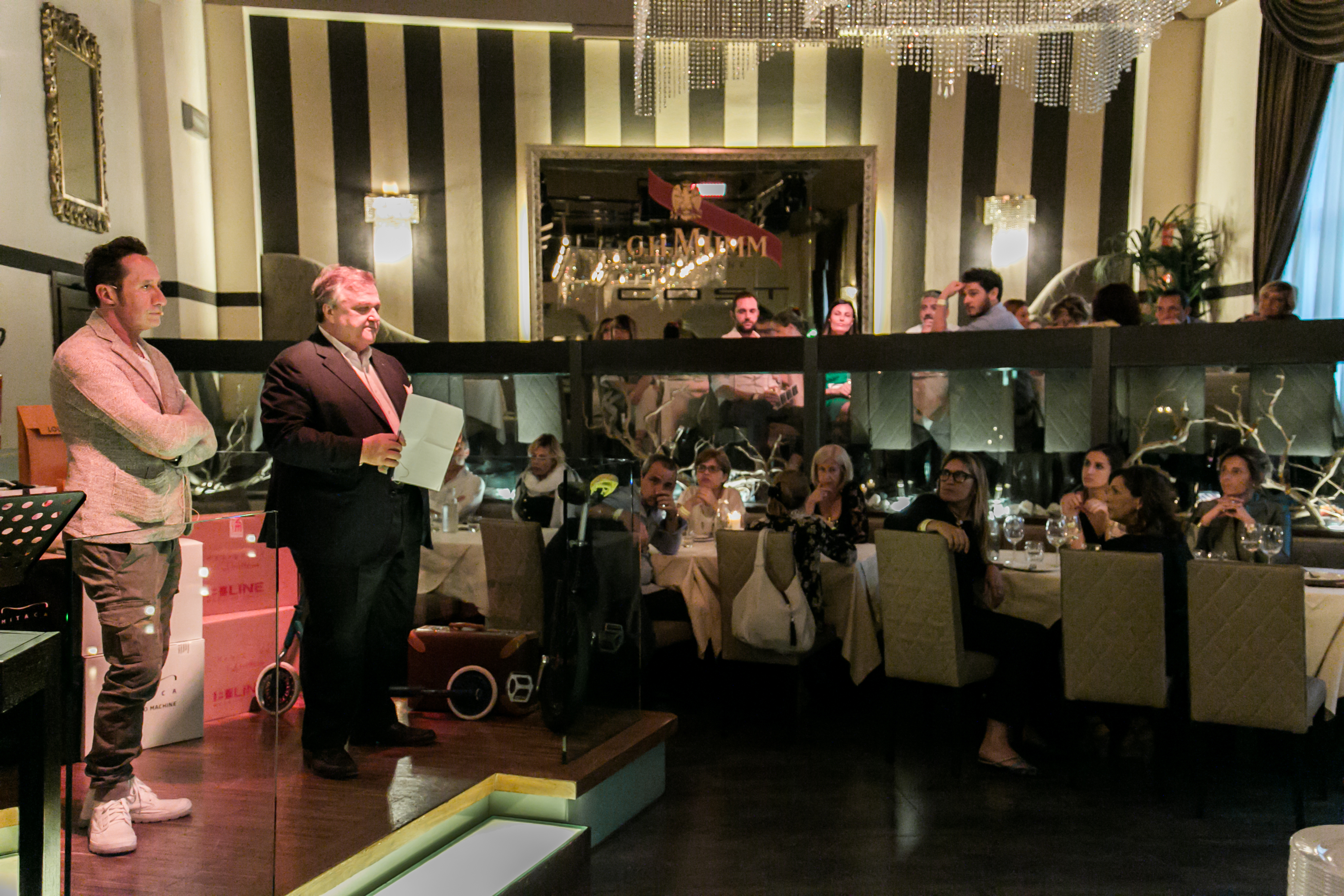 Marco Bonetto, a well-known Milanese designer, is a careful observer of people's lifestyles.
His work often leads him to travel to reach customers located on every continent, in addition to countless pleasure trips. For over forty-five years traveling in the world spending many hours in airports and in flight: sometimes pleasant trips, sometimes tiring journeys and full of unexpected events. But with his self-ironic spirit he tackles in a positive and cheerful way.
For some years he has written a sort of diary of his innumerable journeys to not forget the experiences of his extraordinary adventures, ironic and funny notes of what he lives and observes during his flights and in airports.
A traveler always with the trolley, a faithful travel companion with whom he traveled hundreds of kilometers on airport grounds: an anomalous frequent flyer that refuses this status while dressing it to perfection. This book should have remained a simple personal memory, notes to reread when life would have led him not to travel anymore. Today it has become a book accessible to everyone, published to raise charity funds through the Rodolfo Bonetto Onlus Association. The Association founded in memory of Rodolfo Bonetto: one of the historical fathers of Italian design and father of Marco who inherited his professionalism and the English humor. Marco Bonetto with his writing wants to revive funny moments, glimpses of life and small adventures through his eye of expert observer always ironic and self-deprecating, even when perhaps, a normal traveler would live in a negative way.
Book 2904 Check-in, with prefaces by Beppe Braida (presenter and comedian), by Biagio Arixi, poet and writer involved.